Welcome to Wenner-Davis & Associates Insurance
"The Service of Yesterday for the Needs of Today."
A hearty welcome to our website! Wenner-Davis & Associates has been providing insurance expertise and services to individuals, families and businesses throughout Washington State since 1907. As an independent insurance agency, now licensed in Oregon & Arizona as well as Washington, with over fifty markets in place, we have competitive products for all your insurance needs.
We specialize in auto, home, farm and business insurance. Whether you have a new home or an older one, the ideal history that many insurance companies desire, or a not so perfect one, we will find the right coverage, with the best company, at the best price for you.
The Internet has made it easy to get an online quote. When shopping for insurance online, however, it's not always easy to get the combination of price and coverage that is right for you. Give us a call. Our goal is to provide the "service of yesterday for the needs of today" to each of our customers.

We are conveniently located in downtown Port Angeles at 102 East First Street in the corner office of the old Savings and Bank Building, right next to the downtown fountain.
Our phone numbers are:
Toll Free: 800-376-8204
Phone: 360-457-4441
Fax: 360-457-4443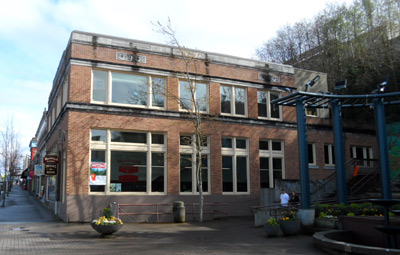 "In today's world, some companies are only out for themselves and not their customers, but Wenner-Davis always looks out for their customers and treats us like family." – Dave & Kathy B., Bonney Lake, WA